Services
Consultation with our experienced sales professionals to identify your needs and present solutions to meet your budgets, making Your vision. Our mission.
Space Planning and Design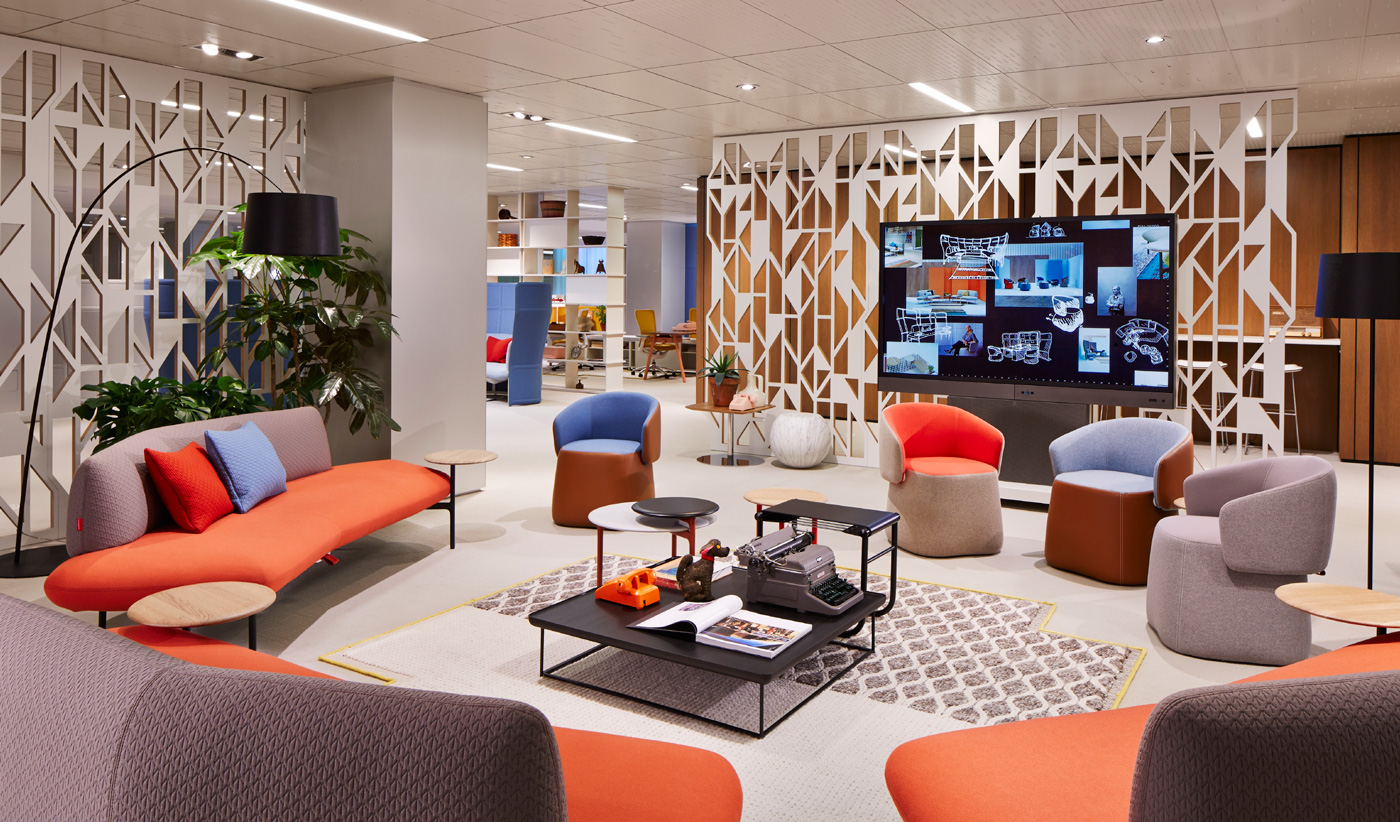 The environment in which we work is made up of many elements that together provide a quality work life. An environment can shape attitudes setting the pace for productivity and efficiency. Utilizing their creativity, breadth of experience and state of the art software, our interior design team translates your ideas into on-site reality.
Services Offered
Square footage analysis, present and future
Define space to enhance culture
Field verification of space
Creation of workstation typicals, plan view, isometric and 3D renderings
Space planning
Design development taking into consideration electric, lighting, HVAC and security
ADA, HIPPA, data and communication, and structural considerations
Product selection
Fabric and finish selection
Artwork and accessorizing
Bid documents and statement of work
Presentation boards
Installation documents
Project Management
Elements IV Interiors is dedicated to providing our business partners with the highest quality products and services. Our project management services are second to none.  Our attention to detail always aligns with your objectives. Our in-house project managers and installers are dedicated to getting your facility up quickly and running efficiently.
Our creativity,  knowledge, and industry  experience allows us to seamlessly stage your job and efficiently coordinate work in partnership with general contractors and other trade professionals.
Services Offered
Project scope identification
Consideration of timelines and deadlines
Logistics coordination and scheduling
Pro-active communication with other trades
Budget and schedule management
Workmanship quality control
Project process updates
Punch list and corrective actions management
Warehousing, Delivery and Installation
Our delivery and installation crews understand the importance of providing every client with the best quality of service.
Our installers are our employees, not subcontractors. In fact, they are Haworth Certified, which means they successfully complete annual training to deliver the highest quality of installation possible.
To ensure quality, we survey our clients at the completion of every job.   We are proud that our installers are regularly   commended for their attention to detail, quality and courtesy they show in their work.
Services Offered
Product receiving, delivery, installation and reconfiguration
Substantial warehouse space
Nationwide installation capability
Certified installers and lead supervisors
Quarterly/Annual service contracts
Preventive maintenance
Warranty management
Emergency service calls
Freight claim management
Guardsman Fabri-coate for upholstery
Service satisfaction guarantee
Move Management and Reconfiguration
If your firm is downsizing, expanding or moving to a new facility, Elements IV Interiors provides professional relocation services. Our team has earned a reputation for efficient moving processes and flawless transitions that keep your business running smoothly.
We also specialize in optimizing your space and reusing your existing product If new furniture is not in your budget. We do this with  minimal disruption to your work day.
Services Offered
Move coordination
Evening, weekend or phased moves and reconfigurations
Inventory of existing furniture and equipment
Product tagging
Quick fold boxes/packaging labels
Experienced, certified company-employed installers
Inventory management
Refurbished and Used Products
Sometimes your budget  requires us to refurbish and reuse existing products or to provide used products. We offer new and used office furniture at budget pricing and still deliver a full-service customer experience. Discuss with us your space, design and budgetary restraints and allow us to explore our vast toolkit of used and refurbished office furniture to develop the perfect solution.

Services Offered
Asset evaluation
Electrostatic painting and touchup
Reupholstering
Guardsman Fabri-coate
Wood refinishing or touch up
Refurbished systems
Buyback of used products
Consultation Product Selection